Education expo depicts Islamic golden age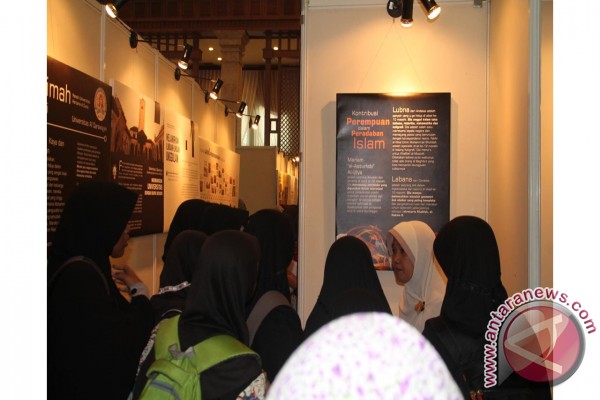 Jakarta, March 10 – An Islamic Education Expo organized by Hizbut Tahrir Indonesia features the histories of the dark ages in Europe and the glory of education, science and technology in the Islamic golden era, as well as the condition of education today in view of secularism.
"The exhibition shows the dark ages in Europe, which actually coincided with the Islamic world making tremendous progress in many areas of science," an expo tour guide, Estiningtyas, said here on Friday.
She said the visitors, who were mostly students from elementary to high school, were very interested in the Islamic education exhibition, which highlights the history of the Islamic world, especially during the era of the Islamic Caliphate.
Meanwhile, another expo guide, Ambarukminingsih, said the visitors are very enthusiastic about listening to the explanation on a number of posters containing information about the history of politics, social and culture in Europe that influenced education in the region.
"The visitors are also very interested in the part that shows the Islamic golden era in the fields of education, science and technology in many disciplines and how Muslims revive the time," she explained.
She added that the visitors expected similar events to be held more often, not only in Jakarta, but also in different regions across the country.
According to Nasmah Amajidah, a student from an Islamic boarding school Al-Abqory in Serang, Banten province, the information provided at the exhibition enriched her view of history and provided new insights into the teachings of Islam.
"Im interested in the history of women scientists during the Islamic period," she said, hoping that she can someday become a scientist and travel around the world, especially to Cordoba, Spain.
The exhibition entitled "Khilafah and Education: Reviving the Golden Age" is a series that is part of the International Conference on Education that will be organized by Hizbut Tahrir in Jakarta on March 11.[] (antaranews.com, 11/3/2017)